Monday, November 28, 2022
SIGMA Hardware Replacement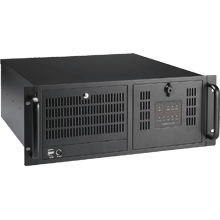 Whether your SIGMA PC hardware is an Industrial Panelmount PC or an office grade unit, our staff is ready to repair or replace your SIGMA PC hardware. If your hardware is in need of replacement, our engineers will install and test your SIGMA application on the new hardware prior to shipment.
Most hardware repairs and replacements can be performed in less than one weeks time.
Priority One Solutions also offers a cost effective alternative with the SIGMA Conversion to Universal HMI / Prophecy.
Follow the links below for more information on other areas of SIGMA expertise:
Other Reliance Electric Support Areas
Contact us to find out more of how we can help with your SIGMA needs.