Thursday, September 24, 2020
About Us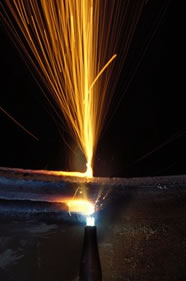 Priority One Solutions is a high performance, client driven professional services firm specializing in industrial automation and control, industrial control software, industrial parts replacement, management office solutions and office software solutions including advanced technology design, development, and deployment.
Our goal is to deliver quality automation products and services, software products and custom software solutions that enable our customers to reach their business objectives quickly, efficiently, and cost effectively.
Look here for an informative introduction to Priority One Solutions and our approaches to various aspects of our business.
If you're looking for an HMI or high performance data acquisition system, please check out our flagship product Universal HMI / Prophecy