SIGMA Software Add-on Products

Priority One Solutions offers tools to help manage your current SIGMA software.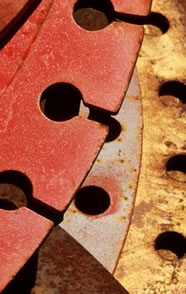 8 Channel Trend Screen
Off the shelf, Reliance's SIGMA product contains a trend screen that supports 4 channels. With the new 8 Channel Trend Screen, you can view 8 channels worth of data simultaneously. This is ideal for any customer who just can't fit all the data they want to look at in 4 channels.
Read more about it
SIGMA Event Handler
The SIGMA Event Handler is an innovative tool designed to help monitor and manage your industrial manufacturing process by integrating valuable control system data with other analysis and reporting applications. The SIGMA Event Handler, functioning with Rockwell's SIGMA Server, provides an ideal platform on which to build your reporting enterprise.
The power of the SIGMA Event Handler is its tight integration with the SIGMA Kernel Event Logging service. This flexible and powerful service provides the building blocks for configuring and distributing events and associated data transactions.
Whether your solution requires simple data collection scenarios or complex bi-directional data transactions, the SIGMA Event Handler's flexible architecture can meet your needs.
Read More About It
Follow the links below for more information on other areas of SIGMA expertise:
Other Reliance Electric Support Areas
Contact us to find out more of how we can help with your SIGMA needs.