Operator Stations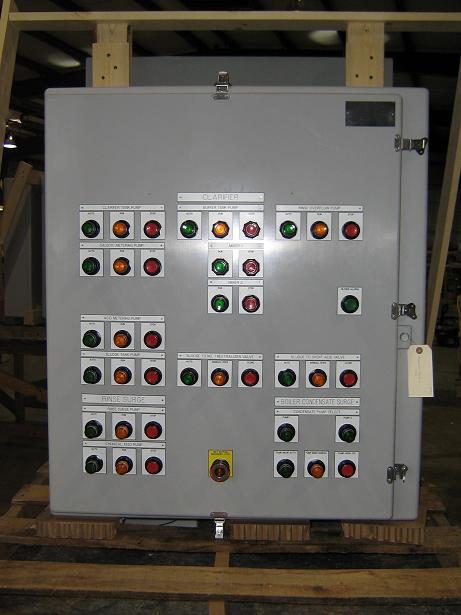 Priority One Solutions has an abundance of experience with designing and building many types and styles of industrial control operator stations. Our engineers study the operation of your machine and determine a logical complement of physical operator devices and HMI functions for your process.
Your operator device preferences are also integrated into the design. If your plant has standardized on a specific manufacturer or device size, our stations will utilize the same devices to support your on site spares.
For our hazardous environment applications, NEMA 4X devices are combined with fiberglass enclosures, extending the life of your station.
Construction of all custom control equipment is done from pre-engineered drawings in a UL508 certified panel shop.
The following operator station types and styles are most frequently integrated into our systems:
Types
Pushbutton Stations
HMI Stations
Operator Stations
Styles
Wall Mount Stations
Floor Mount Pedestals
Desks
Other Custom Assemblies:
Contact us for more information about Operator and HMI Stations